Multiple orders, one unified container.
MarketRock collects the orders you make on various marketplaces and consolidates them into a single container, allowing you to prepare shipments with your trusted couriers. This streamlined process empowers you to have better control over your business, optimize management operations, and scale your activities while keeping an eye on related costs.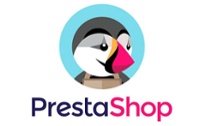 COURRIER INTEGRATION
Integrated with over 120 couriers
Printing countless waybills can be a time-consuming and error-prone task due to data entry.
By integrating MarketRock with the software provided by couriers like Bartolini, GLS, DHL, UPS, SDA, and others, you can avoid spending mountains of hours on low-profit activities and free up your time for more profitable tasks.
Furthermore, MarketRock's integration with marketplaces makes it a "one-click application" that allows you to update tracking codes on marketplaces like Amazon with just one click.






SHIPPING LABELS
Select the orders you want to ship, one or more, with just one click. Done. You'll have shipping labels ready to print with your Zebra, if you choose to..
TRACKING CODE
Along with your waybills, you'll receive tracking codes for your shipment, which are instantly communicated to the marketplace.
API READY
Integrate your courier services with ease using our API, whether it's for managing pickups or creating custom applications that suit your unique needs. Our API is ready for you to take advantage of.
AVANZAMENTO ORDINE
Order Fulfillment
Managing an order can be both a blessing and a curse for online sellers. A blessing because every order represents a source of income. A curse because customers are becoming increasingly demanding and require top-notch performance.
Marketplaces align their customers' performance demands with their merchants. Order fulfillment thus becomes a delicate process that requires careful attention. The risk is being penalized by the marketplace.
With MarketRock, you can fulfill orders by consolidating all those you receive from the marketplaces (or your own websites) where you sell into a single access point.
MANAGE MORE THEN AMAZON'S ORDER
Boost your productivity
MarketRock simplifies and speeds up manual and routine tasks, allowing you to boost your productivity.
Take advantage of technology to increase efficiency and avoid human errors.
Order's Status

Mail automation

Currencies

Filters and views
Establish your organization
When managing a significant number of orders, it's not just about moving them forward - it's also about keeping them organized. With MarketRock, you can do just that with Order States and folders to organize your orders in any way you see fit, and interact with those involved, be it colleagues, suppliers, or end consumers.
The "Shipped" Order State is natively integrated with all marketplaces, allowing you to automatically communicate the shipping tracking code.
An email for every status update
MarketRock boasts a powerful email engine called Communication Flows that sends out emails for every status update.
You have complete control over which status triggers an email and who receives it.
Additionally, the email content can be personalized with dynamic fields containing order or customer data.
Automatic Currency Conversion
Orders from outside the EU may come in a different currency than the Euro, depending on the marketplace you sell on.
MarketRock handles automatic currency conversion in real-time, using up-to-date data from the European central bank.
Extract data you need
With Microsoft Azure's cutting-edge technology, you can effortlessly extract the necessary data with exceptional speed and accuracy.
The filters you apply to find what you need can be saved to create views that you can reuse in the future.
Third-party integration
As your business activities grow, managing your accounts can become a tedious task. That's where MarketRock comes in, offering everything you need to seamlessly integrate your management system with marketplaces.
Integrations can also serve non-accounting purposes such as stock management or reporting. Technically, they can follow different criteria with pros and cons varying from case to case.
Whatever your reason for considering integration, eDock is a stable, scalable, and high-performing solution. We can't wait to show you what it can do :)
Integrations with Danea EasyFatt and Fatture In Cloud are readily available for all MarketRock pricing plans. It's definitely worth giving it a try.
All the data coming from the marketplaces are available and enriched by those produced by MarketRock itself. To name a few of the most requested: marketplace order ID, payment method, market of origin of the order and tax class (for billing with different rates for individual countries).
Danea and Fatture in Cloud
Integration with Danea EasyFatt and Fatture in Cloud is already available. Setup is quick and easy. The data on the orders are made available for both software: it is therefore possible to issue, for example, DDT, Tax Receipts or Invoices ed. Warehouse stock management is available only for Danea.
Integration with management systems can be done via API or text file. In the first case, the performances are higher, because the data is exchanged in real time but technically it can be more expensive. In the second case, however, it is technically simpler but less performing.
IMPORTA DA AMAZON O SCARICA
Amazon Business Billing
Amazon's billing engine is powerful and scalable. Find out more on the dedicated page.
Enable Amazon's automatic billing and don't give up having the document on your management system.
Import the invoices you issue with your management system and upload them automatically to Amazon and keep your performance high.